The Apostle Paul uses the imagery of a "soldier" to describe the unique role God has given men. We will examine various aspects of what it is to soldier for Christ, in our own hearts, in our family, our church, and in the world. Join us at Ironmen Summit Owasso as we give special attention to the kind of devotedness, self-discipline, and "under command" kind of lives that are required to fulfill this role.
IRONMEN CONFERENCE SCHEDULE

Dr. Jack Hughes, Anchor Bible Church, Louisville KY
Fight the Good Fight - 1 Timothy 1:18


Ryan Galdamez, Grace Baptist, Tahlequah OK
Brothers in Arms - Philippians 1:27-28a - Uniting as brothers in the good fight


Chris Wiley, Anchor Bible Church, Broken Arrow OK
The Responsible Commander - Ephesians 5:22-6:4 - Leading your Family into Battle


Ted Johnson, Bible Church of Owasso
The Invisible Battle - Prayer and Meditation

Andrew Ramos, Bible Church of Owasso, Owasso OK
Soldiers of Christ - Colossians 1:24-29

Session speakers respond to / answer questions submittted by attendees.
DR. JACK HUGHES
PASTOR / TEACHER, ANCHOR BIBLE CHURCH – LOUISVILLE, KY
Jack grew up in the mountains of Idaho and later met his wife, Lisa, while attending Boise State University. Jack and Lisa have been married since 1984, are parents of 3 grown children and now grandparents of two.
Jack received his Masters of Divinity degree in expository preaching from The Master's Seminary and a Doctor of Ministry degree in expository preaching from Westminster Theological Seminary in Escondido, CA. Jack is passionate about expository preaching, discipling men, and equipping the saints for the work of the ministry.
Jack has over 30 years of pastoral experience, is a published author, and when time permits likes to work on his personal website aimed at helping equip preachers and Bible teachers at drivennails.com.
ASSOCIATE PASTOR, BIBLE CHURCH OF OWASSO
Andrew became a Christian as an undergraduate student in Seattle, Washington. Upon completing his studies, he joined the United States Army and served as an infantry officer for five years. During his time in the Army, Andrew grew in his love for the local church and served as a Sunday school teacher at Faith Baptist Church of Fairbanks, AK. It was during this season that Andrew developed a passion for teaching the Bible and sensed a need for ministry training.
Andrew then moved to Los Angeles, California where he completed his Master of Divinity at the Master's Seminary. For the last five years he has had the privilege of serving in the GraceLife fellowship group and local outreach ministries at Grace Community Church. Andrew loves to preach Christ and help others to marvel at the glory of God. He and his wife Stephanie have one child, Haddon, and are excited to serve the Lord and His body at BCO.
RYAN GALDEMEZ
LEAD PASTOR, GRACE BAPTIST CHURCH – TAHLEQUAH, OK
Ryan serves Grace Baptist Church as the Lead Pastor. Grace has been is church home since 1998, and he has been blessed to serve as a pastor here since 2003.  "GBC truly is my family and this family would love to reach and equip more and more people with the eternal truths of the one true and living God." 
Ryan is the husband of my beautiful wife, Shelly, and the father of seven children.
CHRIS WILEY
SENIOR PASTOR, ANCHOR BIBLE CHURCH – BROKEN ARROW, OK
Chris graduated from TMS in 2008 with a Diploma of Theology. He has been in full time ministry since 1999. Pastor Chris has been married for 26 years to Hayley and they have been blessed with 5 children ages 25 to 14,  3 boys and 2 girls.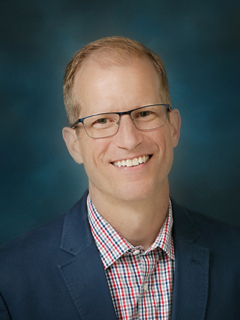 SENIOR PASTOR, BIBLE CHURCH OF OWASSO
Ted has been the preaching pastor since our founding in 2007. His ministry emphasizes careful verse-by-verse exposition of the Bible and encouragement to actively live out the faith and share the good news of Jesus with the world around. Ted was an industrial engineer for seven years prior to feeling compelled to preach God's Word and help lead His church full-time. Before coming to The Bible Church of Owasso, Ted earned a Master of Divinity from The Master's Seminary and served for three years as an Associate Pastor at Tulsa Bible Church.
Ted's wife, Beth, is the love of his life and his helper in the ministry. Ted and Beth love living in Owasso and are blessed to have three children. Ted enjoys being outdoors, reading, competitive sports, family time, and spending time with other believers.
FAQ
ARE THERE ID OR MINIMUM AGE REQUIREMENTS TO ENTER THE EVENT? 
Ironmen Summit Owasso is designed as a "men only" conference. Although there is no official age limit, we would suggest a minimum age of 15…however, fathers may exercise their own judgement as to the maturity level of their own sons.
WHAT IS INCLUDED WITH MY REGISTRATION?
Registration includes admission to the conference, as well as breakfast and lunch served on site. Coffee and bottled water will also be available throughout the day. Each attendee will also receive a free book (yet to be determined) at the conference.
WHAT ARE MY TRANSPORTATION / PARKING OPTIONS FOR GETTING TO AND FROM THE EVENT? 
Parking will be available at the conference site and immediate area. Parking Assistants will direct you as you approach the conference location. Owasso is located approximately 10 miles north of Tulsa, OK.
WHAT CAN I BRING TO THE EVENT?
Definitely bring a prepared heart to be encouraged and challenged to live as the father, son, and/or husband God has called you to be. We would also encourage you to bring a Bible in some form (e.g. physical or electronic). Free pens and commemorative notebooks will be available, but you may want to bring your own for note taking, etc.
IS THERE A DRESS CODE?
Not really. Business casual to casual is fine. We would suggest bringing a jacket, just in case. Oklahoma weather– especially in February– is anyone's guess.
HOW CAN I CONTACT THE ORGANIZER WITH ANY QUESTIONS?
Questions should be sent directly to:
Keith Whitfield
Email: ironmenowasso@gmail.com
WHAT IS THE REFUND POLICY?
Full refunds are available up to two (2) days prior to the event. We understand that "life happens," so if you have a situation that prevents you from attending, that falls within that time period, please contact us. We will work with you to come up with an agreeable solution.